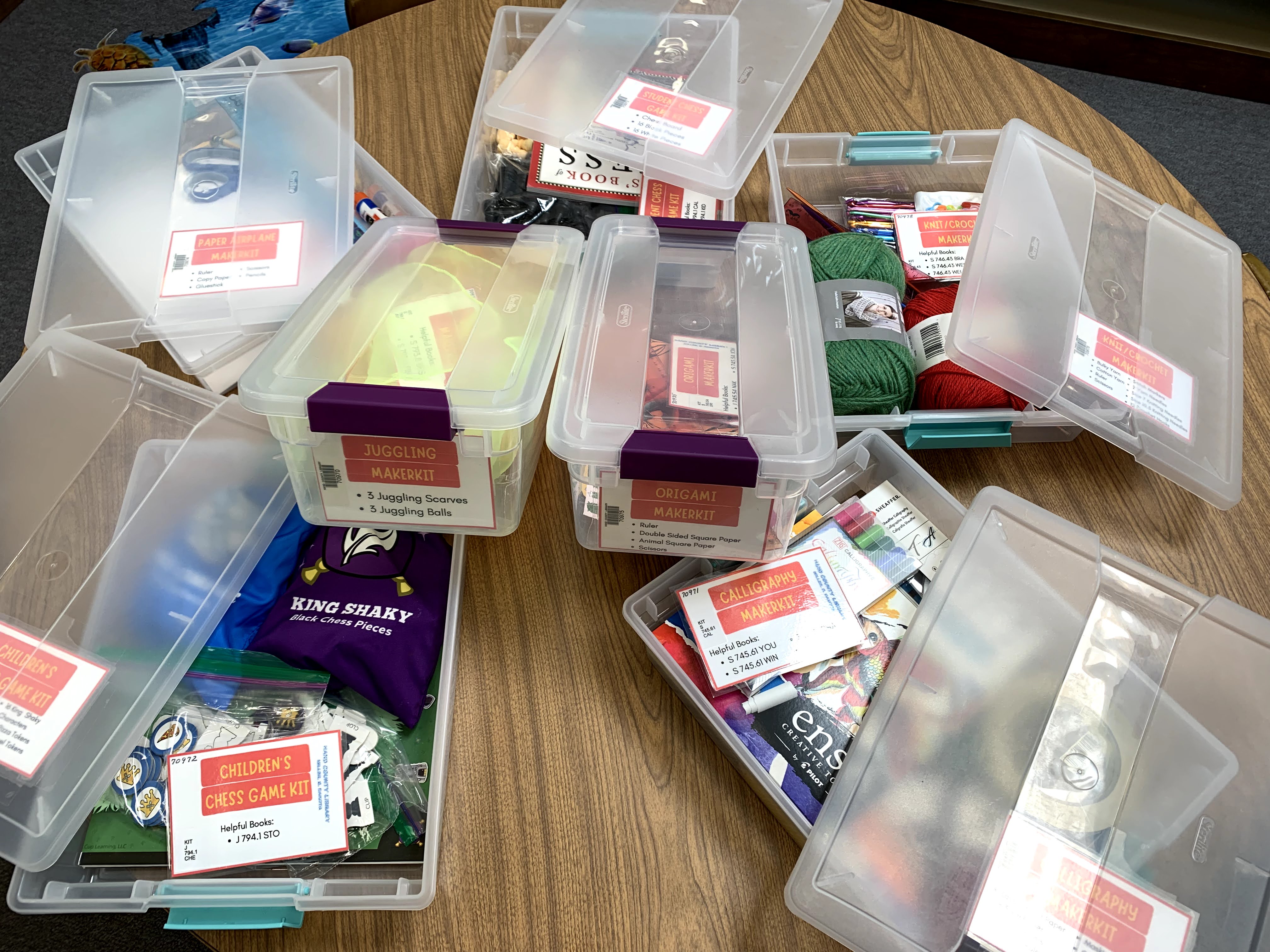 Maker Kits Are Here
Thanks to a grant from the Stephanie Miller-Davis Foundation, Maker Kits are now available for checkout!  What are Maker Kits?  Each tub has everything needed to try a new activity.  Not sure how to get going? Each tub also has books listed to help get you started.  Maker Kits are available for all ages! YEAH!
Maker Kits Include:
Alphabet Sensory Kit
Calligraphy 
Children's Chess Game Kit
Colors Sensory Kit
Juggling 
Knit/Crochet
Lego
Numbers Sensory Kit
Origami
OzoBot (this programmable robot has to be used in the library)
Paper Airplane
Pizza Sensory Kit
Potholder Loom Kit
Rock N' Mineral
Rubber Band Loom Kit
Student Chess Game Kit
Ukulele
JH/HS Art Space
Every Thursday
Gather together to lean into your creative side. All junior high and high school students are welcome. Supplies are provided, bring your own skills. Begins after school and ends at 5:00 pm!
 Winter Book Club
Winter Book Club runs autumn through spring!
Book discussions held on the third Thursday of each month at 5:30 pm.
January 18th 5:30pm: Read a self-help book
Call or stop in to the Hand County Library for more information.
Game Club
Meets every Monday from 11:00am-1:00 pm. Bring yourself, bring a friend, bring a game, or play from our collection!
Bridge Lessons
Meets every Wedensday at 12:00 pm. All levels and all ages are welcome to learn the #1 card game in the world!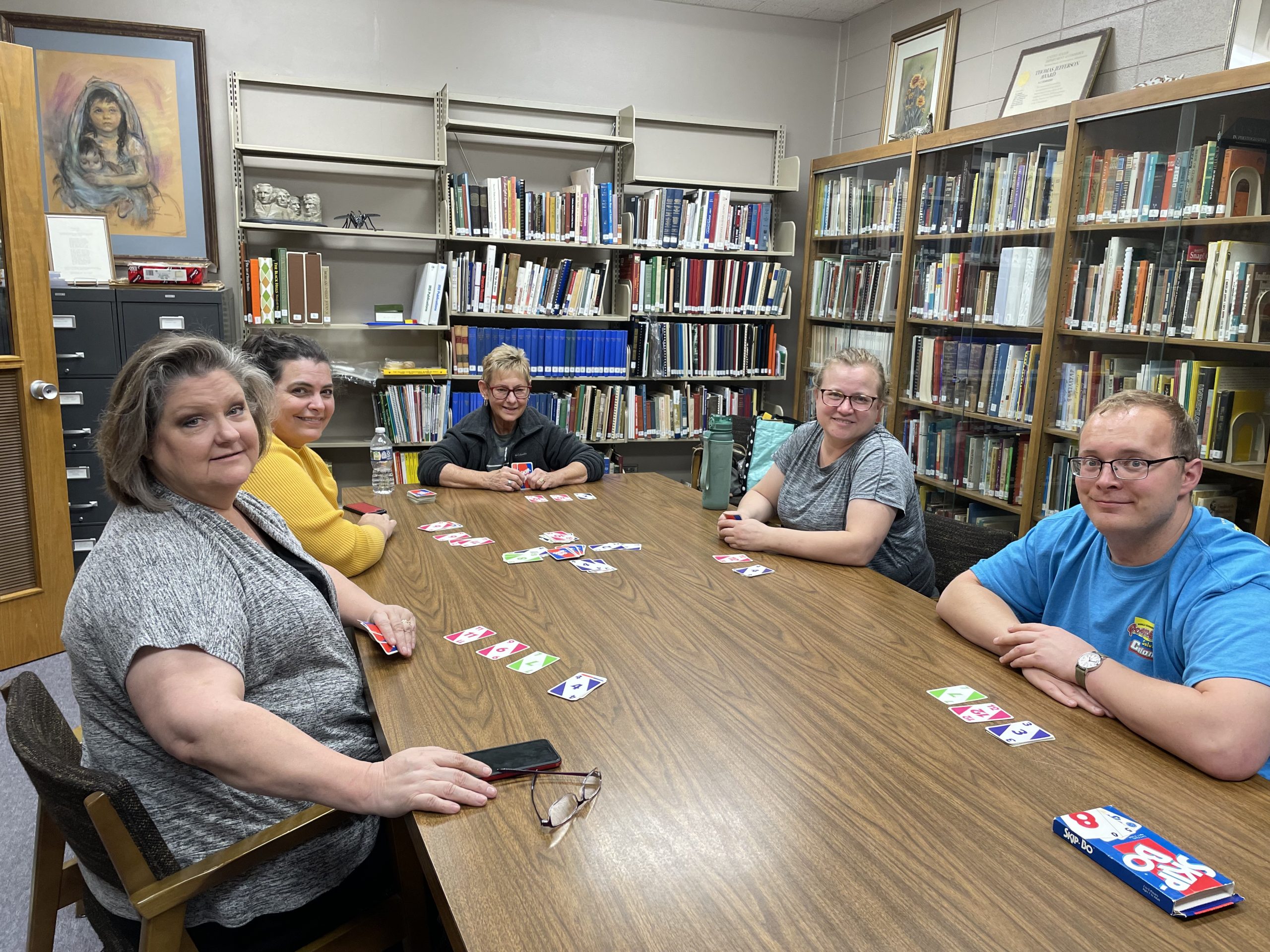 Donate to the Hand County Library League